• benefits of goat milk • blog • Goat milk soap
Not all soaps are created equal and this post goes over some of the key differences between Straw In My Bra Goat Milk Soap and other soaps.
---
• baby goats • Goats • Goats kidding season • preparing for goats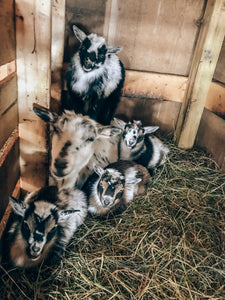 When you're goat is ready to end the hostage situation and deliver her babies, you want to make sure you're prepared. This list of what to have on hand for kidding season will help you get prepared.
---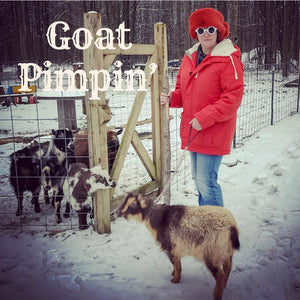 It
's that time of year again, the temp has dropped and the bucks are blubbering messes showered in their own urine. Time to break out my puffy coat - it's breeding season!
---
"Don't cry over spilled milk" takes on a different meaning when you are the one who did the milking